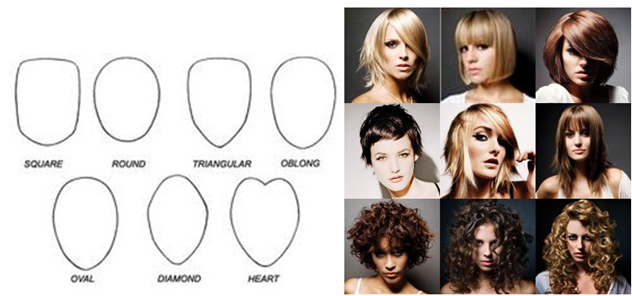 The phenomena of women picking the perfect hair style from a magazine, only to have it look different and not so perfect on them, is a well known one.
Recognizing the face shape and knowing a few rules of matching the hair style to ones face shape are the most important factors in choosing the look. When it comes to hair styles it is all about the shape and geometry. A good stylist will recognize the face shape instantly and advise a style, but can he dissuade a determined woman from making the wrong choice!?
To learn your face shape, sit in front of the mirror with the hair pulled to the back of your head. Use lipstick to draw your face shape in the mirror following the line of the hair and outer line of the jaw. Whether your face is long or more rounded, heart shaped or closer to a square, knowing its attributes will help you find the style that flatters you most.